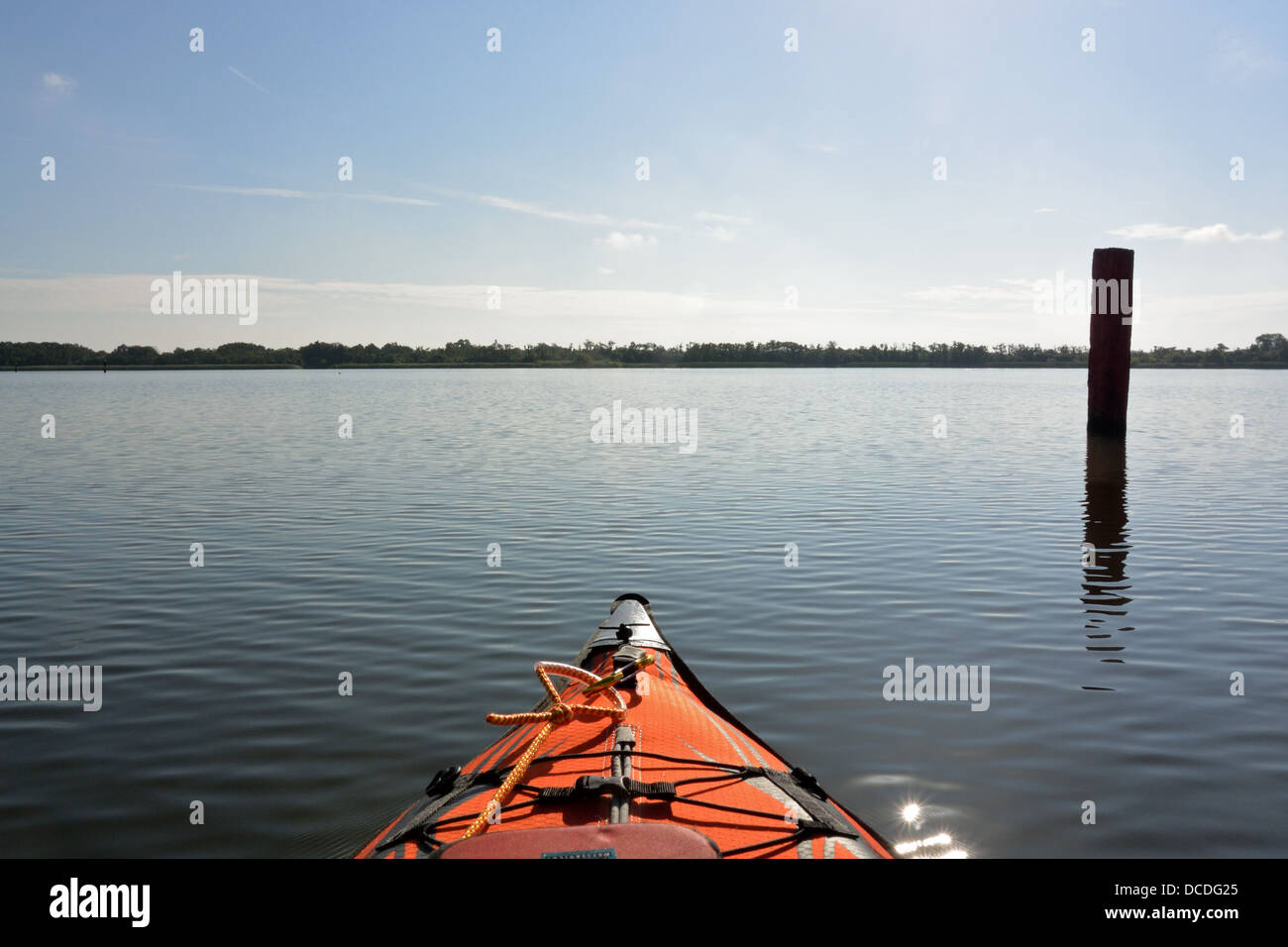 Last week saw me out in my kayak once more, crossing Barton Broad and heading downstream along the River Ant, past How Hill and Ludham Bridge. The goal was St Benet's Abbey, a rather confused structure which combines the ruined gatehouse of a once great monastery with the brick tower of a former windmill.
But while the Ant was relatively quiet, the short stretch of the River Bure was akin to riding a bicycle in the outside lane of the M25! If nothing else, it provided me with the means to test out a different aspect of my new kayak's performance.
A lot of the passing motor cruisers were very likely breaking the speed limit, and certainly creating a lot of wash. One of them had a group of people sitting on a tiny afterdeck. They barely gave me a glance as the boat went by, but they all looked a little surprised as I nipped in behind the moment it passed so I could surf their wake! The Advanced Elements AdvancedFrame kayak handled it all beautifully (with a little help from me), and it was certainly more fun than hugging the bank and just letting the waves buffet me. Several more cruisers provided similar entertainment before I returned to the less frantic River Ant, where lack of wind meant that the gaggle of 1930s heritage sailing boats from Hunter's Yard were all having to use their quant poles to provide some propulsion.
The kit
Kayak: Advanced Elements AdvancedFrame
Personal Flotation Device: Palm Taupo
Satnav: Satmap Active 10 plus Broads 1:25,000 scale map
Accessories: Riber throw line (used with karabiner for mooring), dry bag, PFD
And in other news, if not entirely unrelated, I've released a new book on Amazon Kindle: "The Broads – A unique National Park". Everything you want to know about the history, wildlife and landscape of the Broads, along with a guide to places you can visit.
Tags: Broads, Clive Tully, kayak, Kindle